Meet decision makers from India's travel trade industry
BLTM Delhi is attended by travel trade buyers having real purchasing power from all over India.
BLTM hosts 300+ top buyers from all over the country, with a guaranteed exhibitor to hosted buyer ratio of 2:1. In addition, 1,200+ travel trade buyers from Delhi NCR-based companies attend BLTM as pre-registered and partially hosted buyers.
Corporate Buyers
BLTM Delhi hosts 100 hand-picked corporate buyers from all over the country, including some of India's largest corporates. In addition, 50+ corporate buyers from Delhi NCR-headquartered companies attend BLTM as pre-registered, partially hosted buyers.
Global Admin Heads, Global Travel Category Managers, Travel Procurement Heads and MICE Managers from companies as diverse and large as Edelweiss, Aegon, Media.net, Glenmark, L&T Infotech and many others.

MICE Buyers
BLTM is focussed on buyers of MICE travel and brings together over 100 top Meeting Planners, Event Companies and Incentive travel buyers. Through key partnerships with industry bodies and a strong network of buyers, BLTM already has 100+ names confirmed, including Mistique, A2Zee Events, Varsham Events and Entertainment, ANR Weddings and Events, Rahul Gaur Endeavours, just to name a few.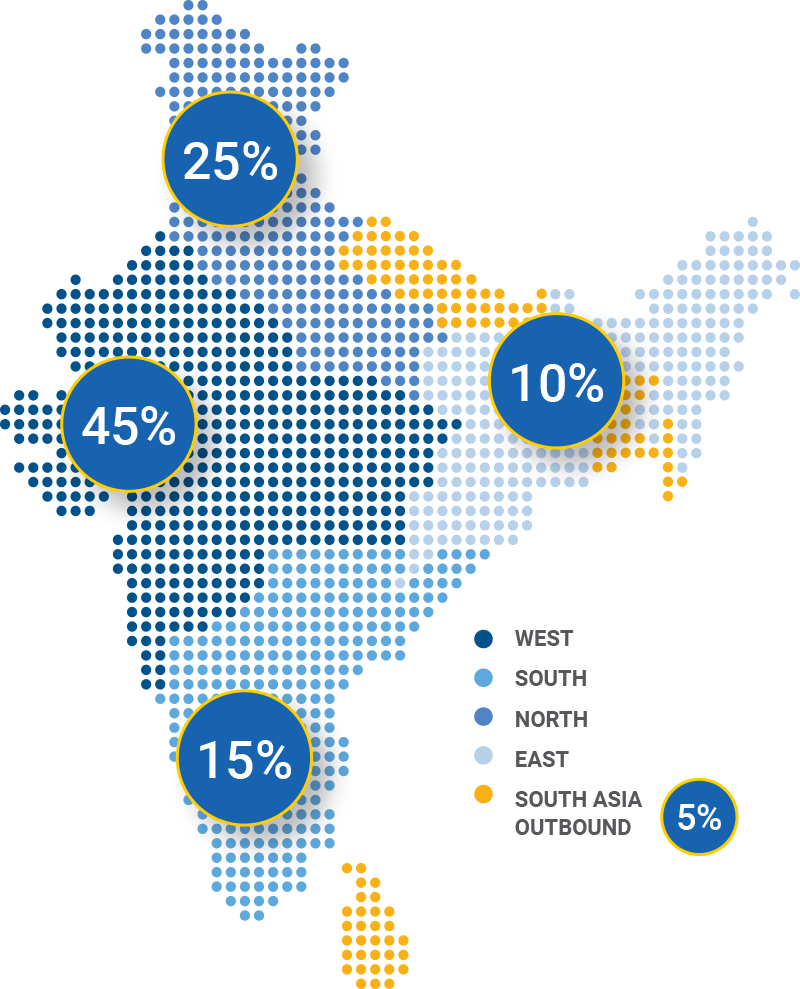 Wedding Planners
BLTM brings 50+ top wedding planners for a session on Destination Weddings and the opportunities it presents for travel companies.